P
OSSESSIONS
---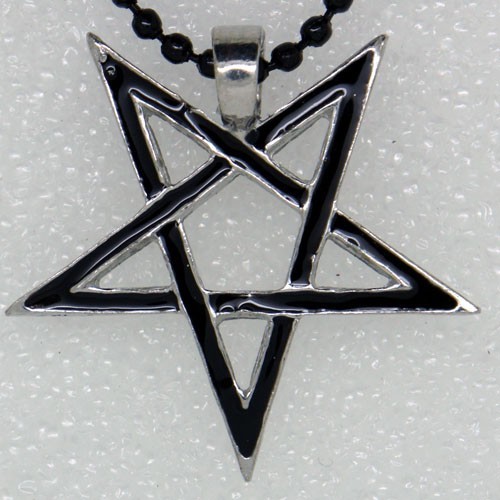 Upon Dracmas did I receive this potent pendant from siamlamo, from the deepest, darkest tentacle-like vinehung caverns of Thailand, where there probably is a steaming Hellgate there somewhere, probably near where this pendant was forged!

One can certain tell the difference between a carefully crafted object d'art and something punched out by a machine. I decided to possess the black on silver woven pentagram among the other choices of blue, red, and antiqued gray, as well as a silver piece with kabbalistic symbols carved all over it. One can perceive the care that went into the detail - painted, shaped, and carved. It arrived much sooner that mentioned, but in approximation to that expected! The edges ARE sharp, preferably so, not dulled at all.

The shop was rather difficult to find at first, seeking to replace wherein I had acquired the first one, but definitely worth the effort! Upon further inspection, it seems they have a great plethora of jewelry available; having grown exponentially in collectibles and quality since the first acquisition. ∞

_____________
* Sounds like "carajo", a slang Spanish expletive used in frustration meaning both 'Fuck' and 'Hell', depending on expression.