S
NACKRIFICE
---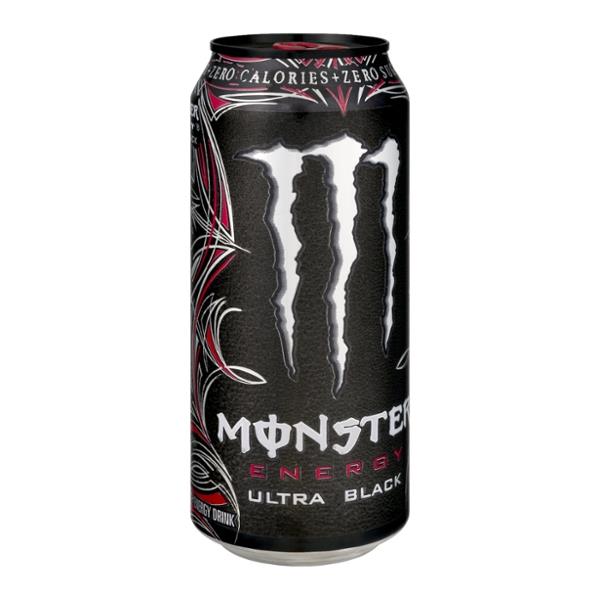 Drink of The Beast?
What's all the hubbub, bub? Elongated Monster scratches piercing through, ו‬ו‬ו‬ said to resemble 666 in Hebraic, so I decided to give it a try. After all, as Magus LaVey asserted,

"There is a beast in man that should be exercised, not exorcised."

I decided to try the Monster Ultra Black energy drink, interested initially by the dragonesque wings and scaly texture on the tall can, and it essentially tastes like black cherry without thick syrup, just carbonation and flavoring. But the effect creates a rather unpleasant enervation, like an uneasiness results. Not recommended.


The iced coffee, on the other hand, is very good! Just the perfect amount of cream and caramel, sweetener, balanced with a strong coffee bean flavor, all of which adds up to a nice jolt! Perfect when on the go! Highly recommended! ∞

---
* Related: Bottoms Up!