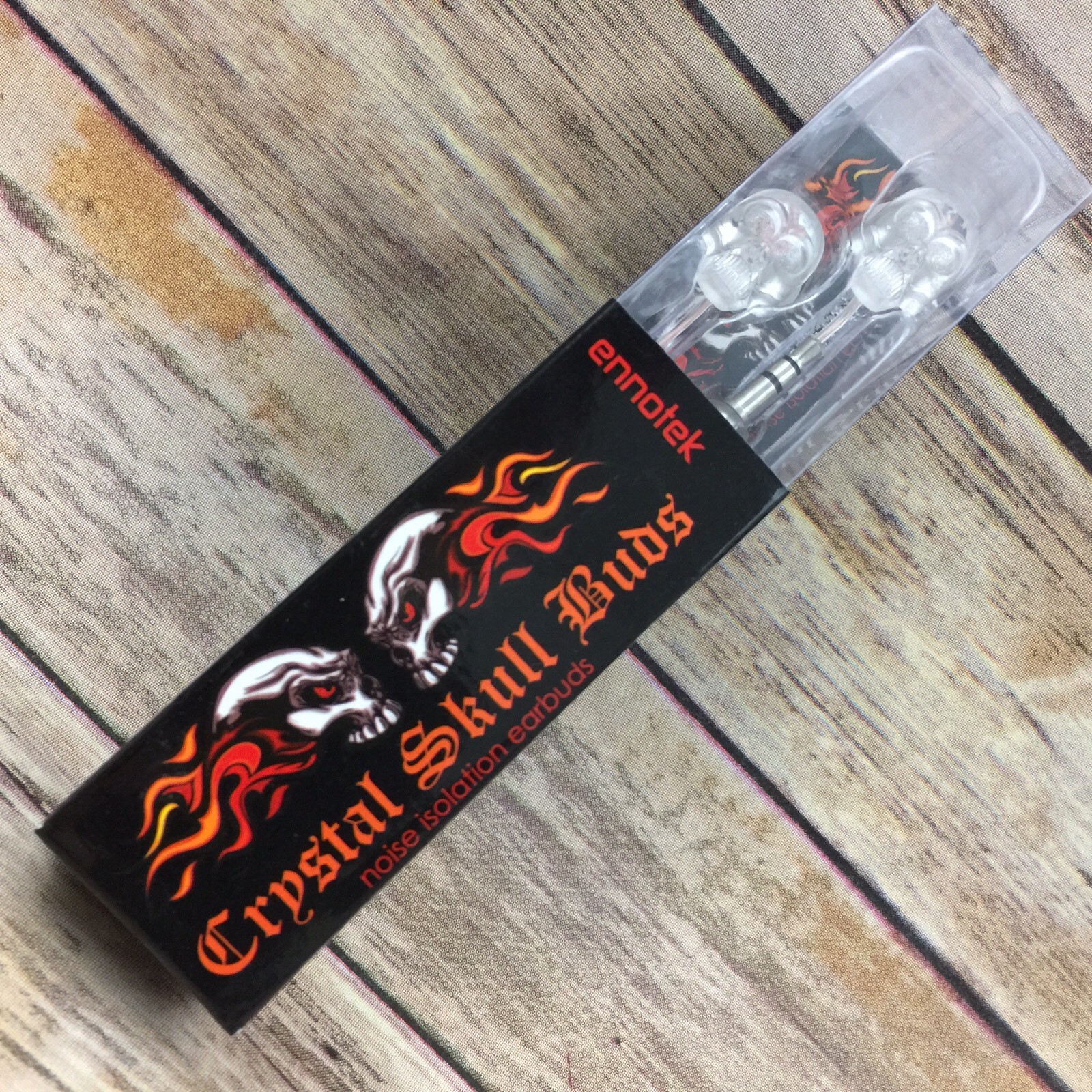 Crystal Skull Earbuds | ennotek
"The mythical crystal skulls are no longer the stuff of legends & movies... Behold your very own crystal skulls that serenade you to your favorite tunes, resonating your inner adventurer in music & style." – description.
An intriguing presentation & description that merits a secondary inspection. A fine possession that falls under the heading of "What would The Devil wear?" State of the Black Art technology of preference as well as aesthetic appropriation. Herein featuring translucent craniums sharing a spinal cord.

Whether in private quarters or out on the wing, these are ideal to diminish the herd & darken residual lightmare while taking in a bit of musical and/or narrative gratification.

The packaging features two flaming skulls coming together, facing one another, each representing an earbud, with Olde English font and arcane coloration. A very welcoming presentation, with encompassing sonic quality to match. Ideal for MP3, CD, audio player, and smartphones with a 3.5 mm jack.

∞

5/5 skulls.